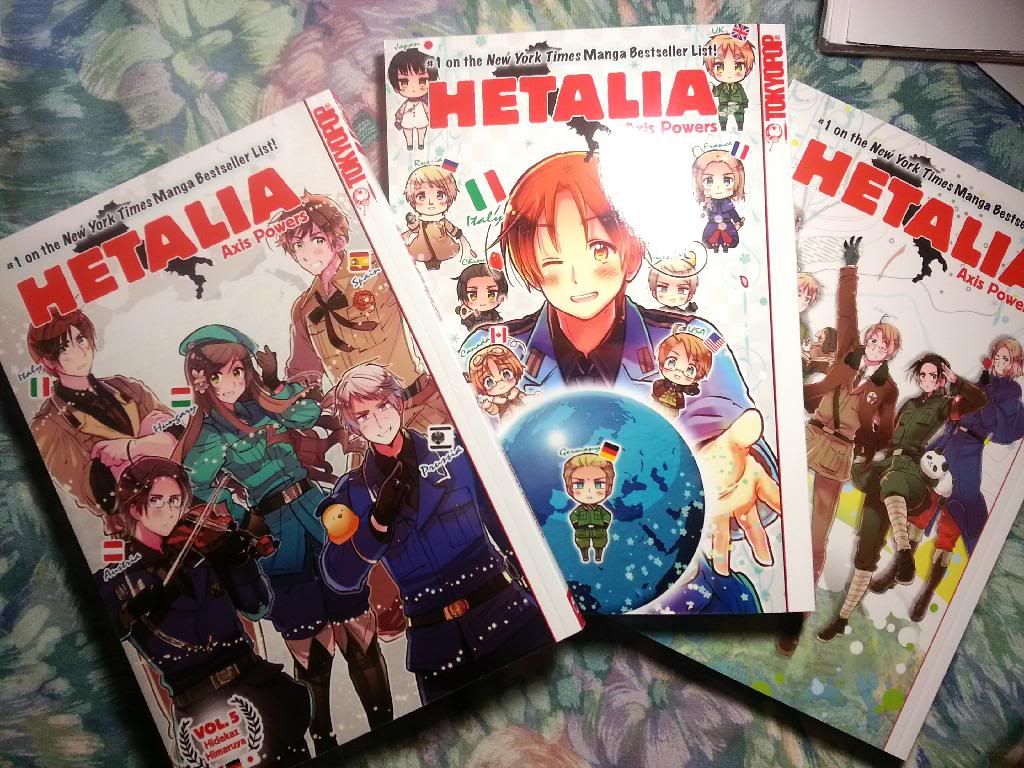 I just got my pre-order from the mail! I was so sad when Tokyopop stopped publishing mangas last year and now they are back! I ordered my mangas here-->
www.rightstuf.com/rssite/main/
I think they are the official site where you can pre-order the English translated version of the Hetalia mangas. Only limited number of copies have colored first few pages.
I was so excited going home I was like running like this.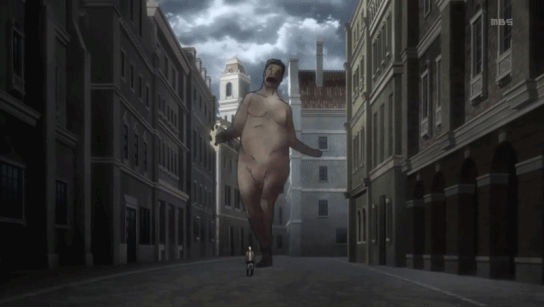 There's 14 more days before Christmas so you can get yours before then! Put it in your Christmas list or order now! Lets support Himaruya-san!
Cover of Volume 5! Romano must be topping a lot. He looks more muscular now. Look at those biceps. Oh, and did Gilbird become more plumper too? Prussia must've fed him some dog food.
Look at France in his big night gown. I bet he is not wearing underwear.
India is there too! Look, they are doing some Horror movie Bollywood dance sequence. XuX
My favorite Romano's diary chapter is there too!
Cutie chibis at the back. Romano why so adorable?
Stereotyped bad guys in American films. Poor Germany and Russia.
I love how they say Romano and Prussia are such hard workers. Yup, and Boss Spain's Dark alter ego is mentioned!
Nyotalia chapters are here too!
Those 89 poses... I now have to think what they really are doing in those diplomatic meetings.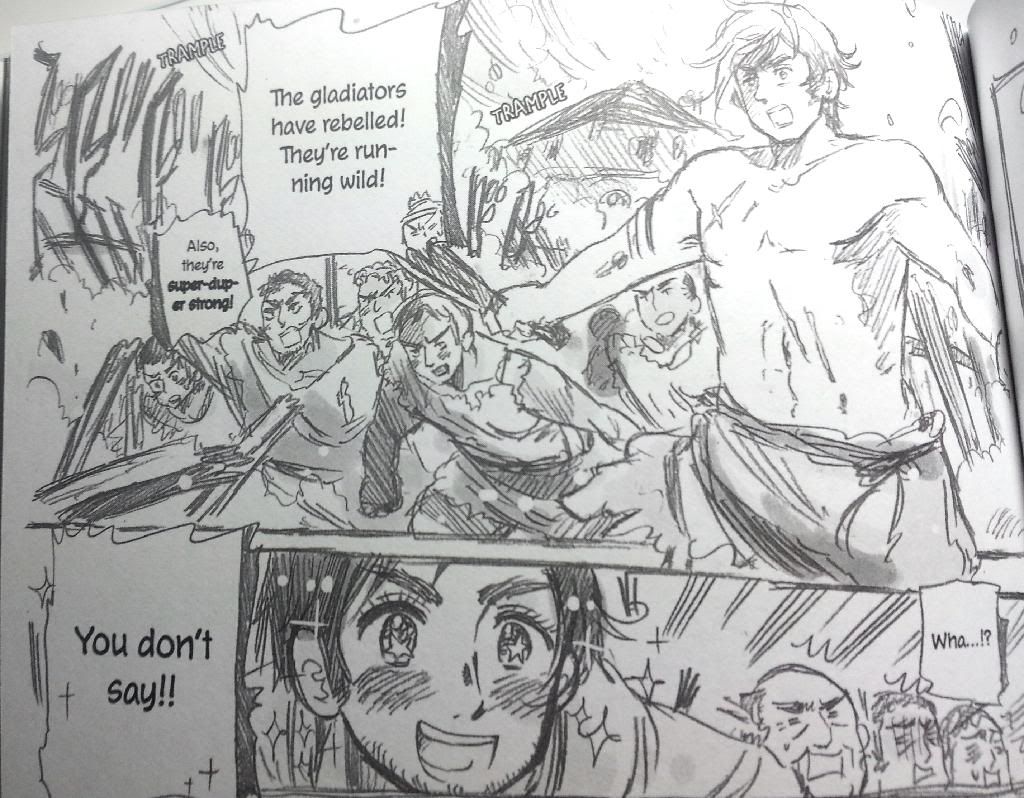 Wild half-naked gladiators appeared! Grandpa Rome took out his pokeballs. Grandpa Rome used Shoujo-starry-eyes. Its super effective!
I got a bunch of extra postcards sent to me too. I love the Ao no exorcist post card!
I still haven't read them fully so I will go procrastinate and read manga while being guilty for not writing my research paper.
Merry Christmas everyone!